Clear your calendars: The crown finally came across Netflix. And while you watch the clock today like you never have before, you can at least enjoy the outfits from last night's London premiere. Lesley Manville did her on-screen alter ego proud with a very Princess Margaret beaded black dress. Olivia Williams, meanwhile, composed the drama in a flame red (and feathered) costume. But it was Elizabeth Debicki, the actress who took Princess Diana's place, who really paid homage to her character.
Her dress, which was Dior Haute Couture, was simple (but very effective) strapless column that exposed her collarbone and wrapped around her neck. But for Diana fans, it was more than just a dress. Think back to 1987. The occasion was the Cannes Film Festival. Princess Diana was present with her then-husband Prince Charles and wore the most spectacular Catherine Walker dress. Strapless and icy blue, her most notable feature was a chiffon scarf that wrapped around her neck and hung down her back.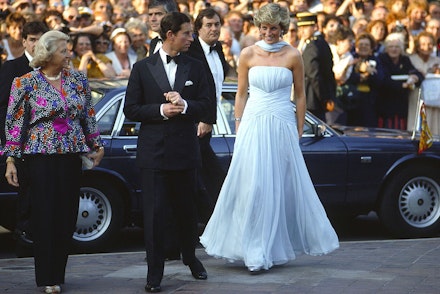 ©Getty
If it was the inspiration of Maria Grazia Chiuri, the artistic director of Dior, she didn't go too literally. Her "sash" was actually part of the back of the dress, though it trails down her back like Diana's. And of course the color – black instead of that striking pale blue – made a distinct difference. It may be because this series of The crown, which picks up in the 90s during what was arguably the monarchy's most turbulent period, is darker. According to costume designers, Amy Roberts and Sidonie Roberts, this is something they've put a lot of thought into when it comes to costumes. "There's a melancholy to these episodes," Amy says, adding that it was particularly noticeable in the wardrobe of Imelda Staunton, the Queen. "Your family has grown, your expectations have been dashed and blown and it's tough."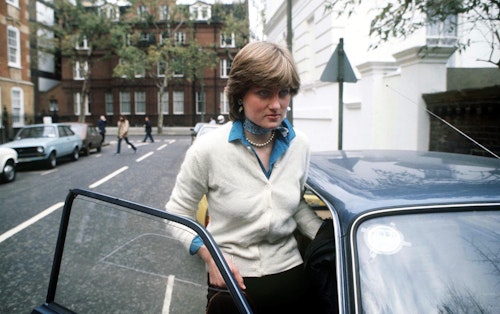 1 of 47
CREDIT: Getty Images
Young Diana Spencer rocks a shirt and scarf in 1980 — take note if you want to channel this season's preppy vibes.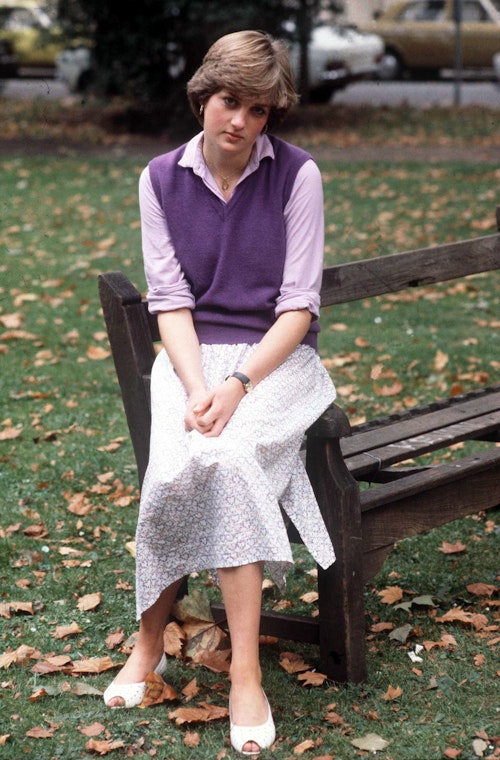 2 of 47
In the sweater vest trend? Diana shows you how.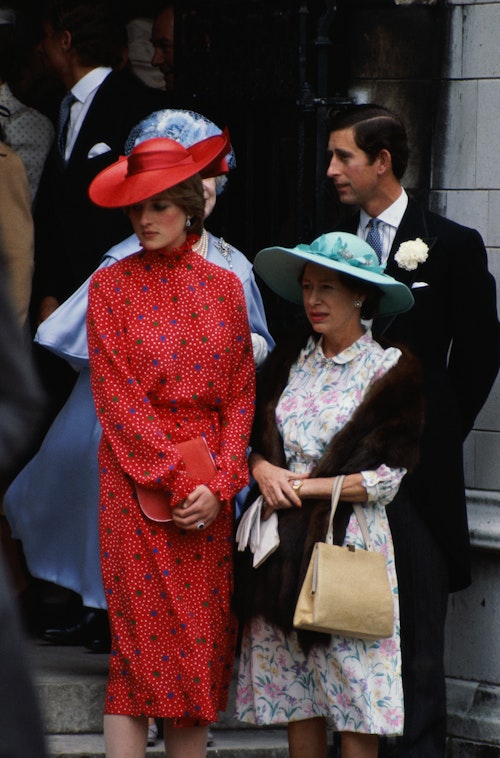 3 of 47
As a future royal, Diana Spencer quickly mastered her hat game.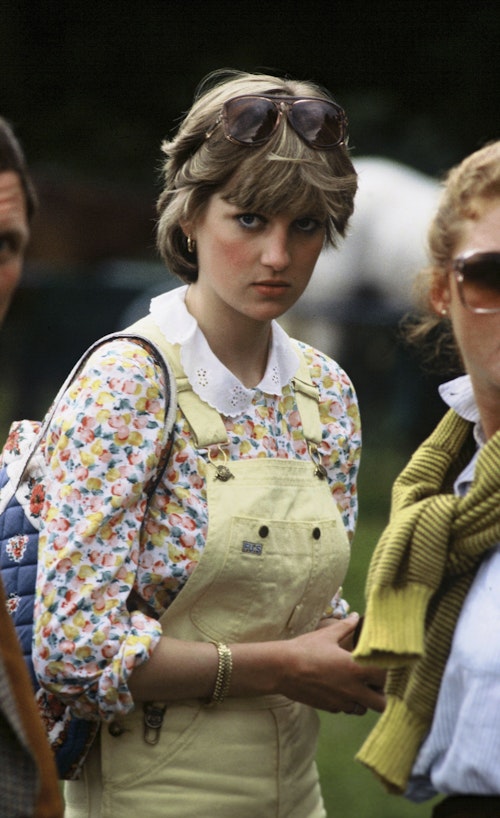 4 of 47
Sherbert overalls and a pretty floral shirt were on the cards in 1981.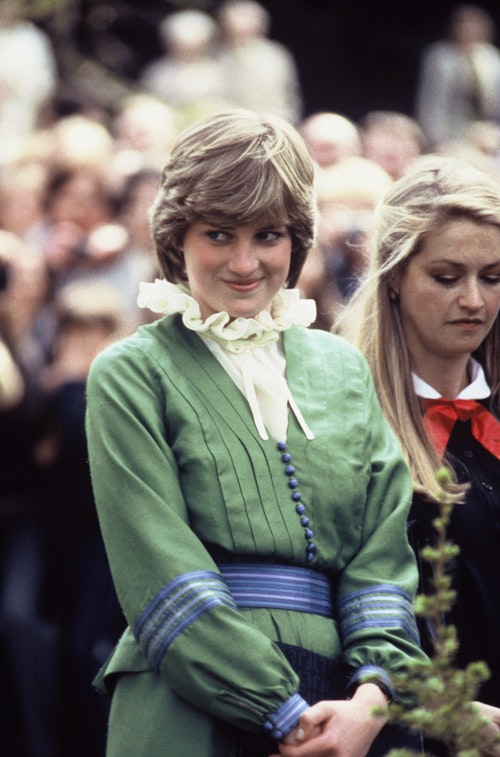 5 of 47
Make Energy Big Collar long before everyone got the memo.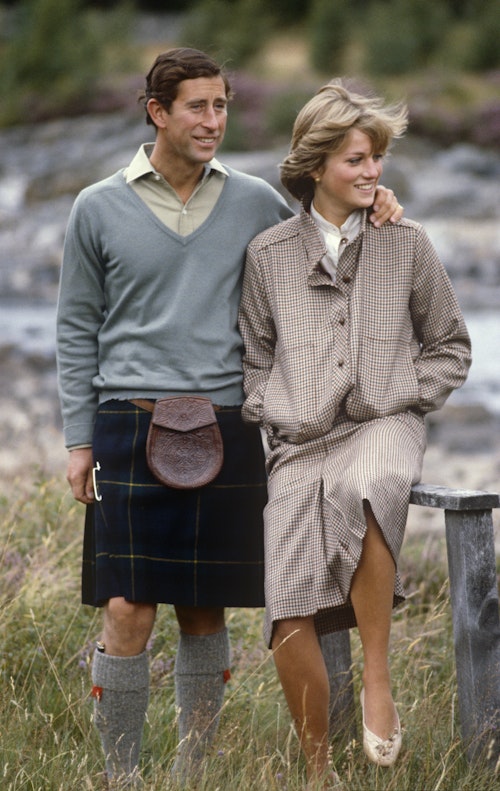 6 of 47
Heritage checks on Diana; a kilt on Charles – guess where they honeymooned in 1981.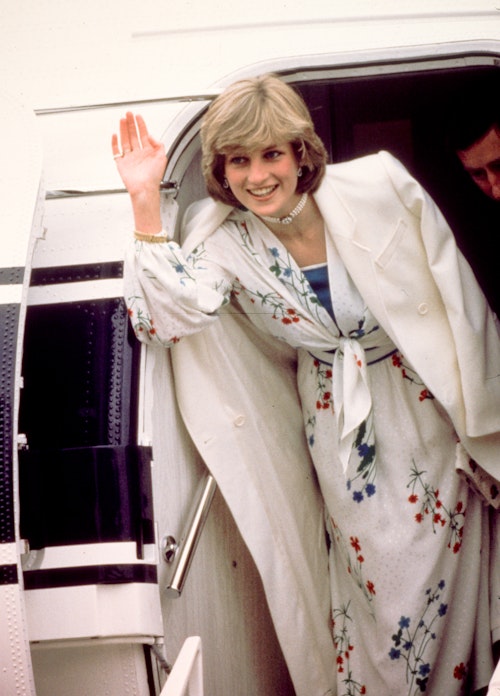 seven of 47
A high-sounding masterclass, leaving for his honeymoon in 1981.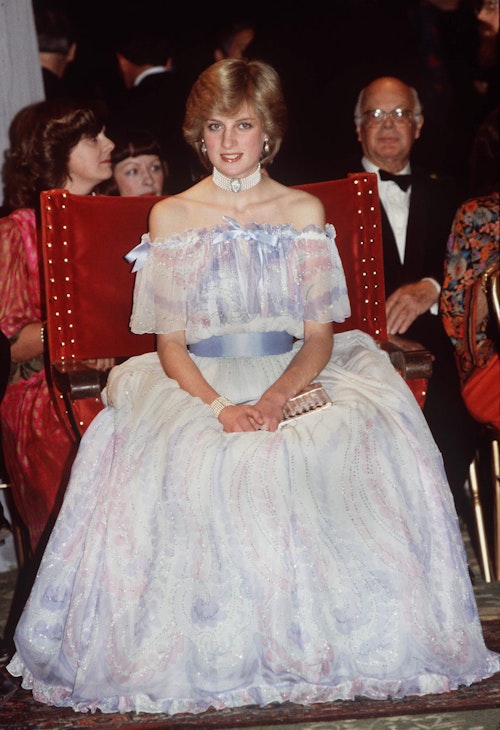 8 of 47
Reflecting on her role as a princess at the Victoria and Albert Museum in 1981.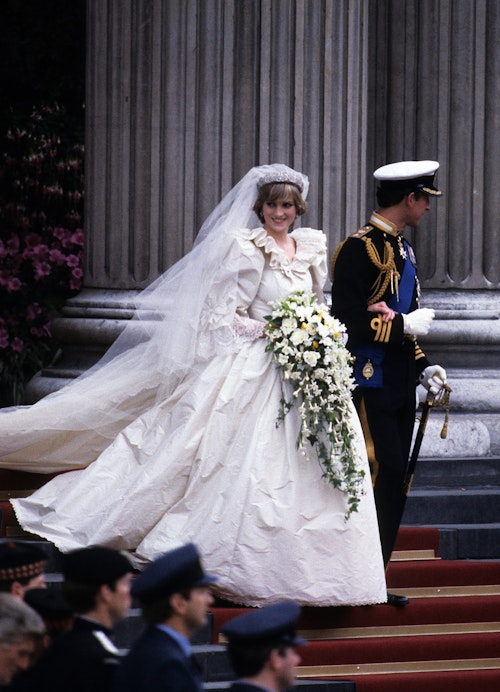 9 of 47
The ultimate wedding dress in 1981.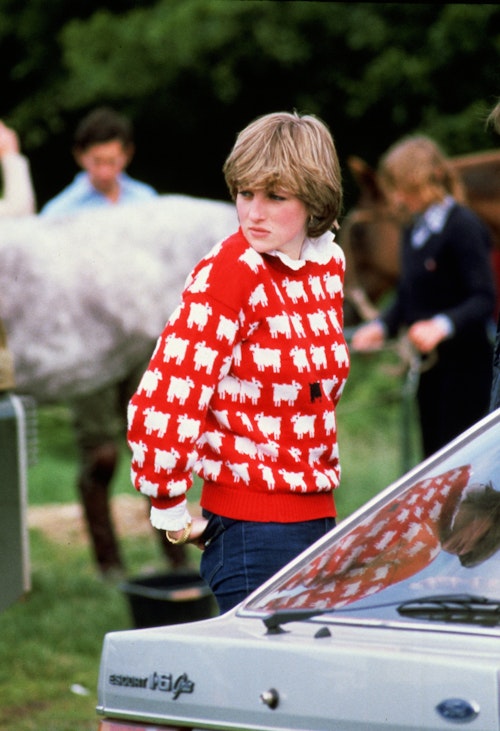 ten of 47
This black sheepskin sweater is reissued by Rowing Blazers.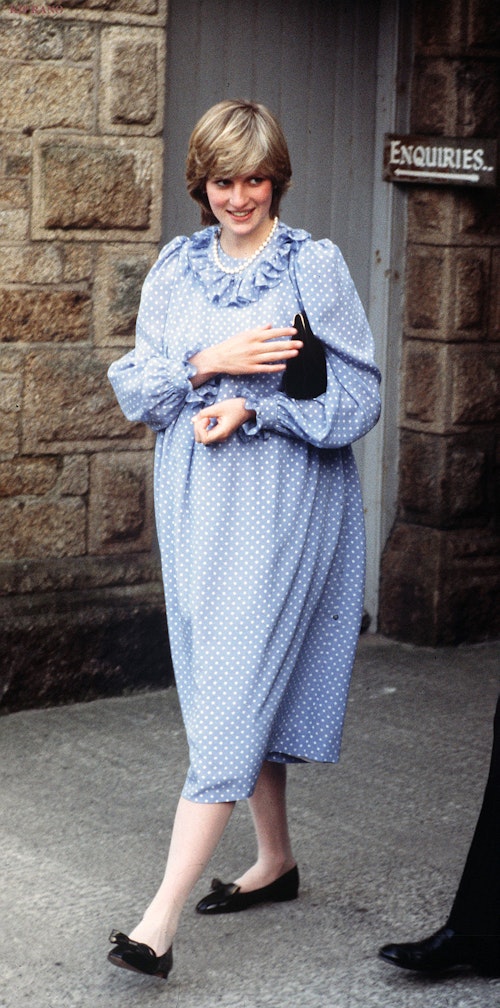 11 of 47
Polka dots, ruffles and a puffy silhouette in 1982. We would 100% wear it now.
12 of 47
With Prince Charles and Prince William in 1983, in the perfect fall outfit (seriously, where can you get those boots?!)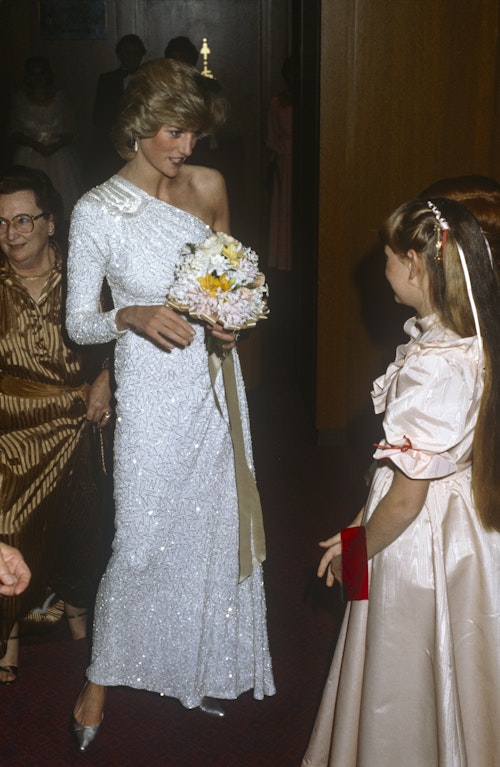 13 of 47
One-shoulder dresses were another Diana favorite.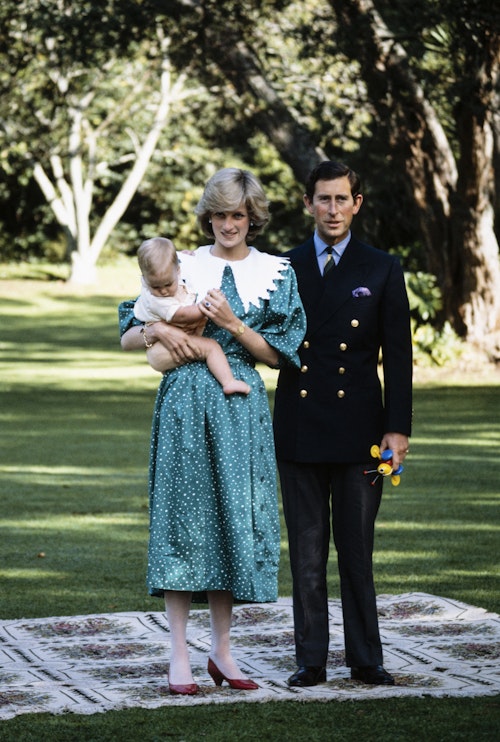 14 of 47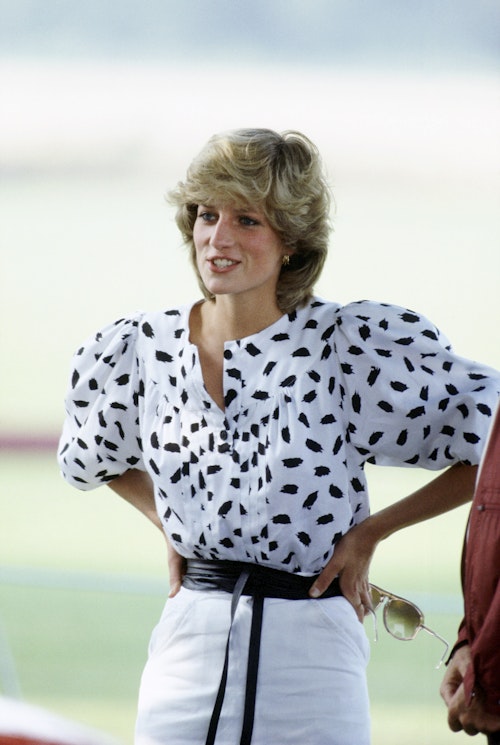 15 of 47
A puff sleeve blouse for the polo shirt in 1983.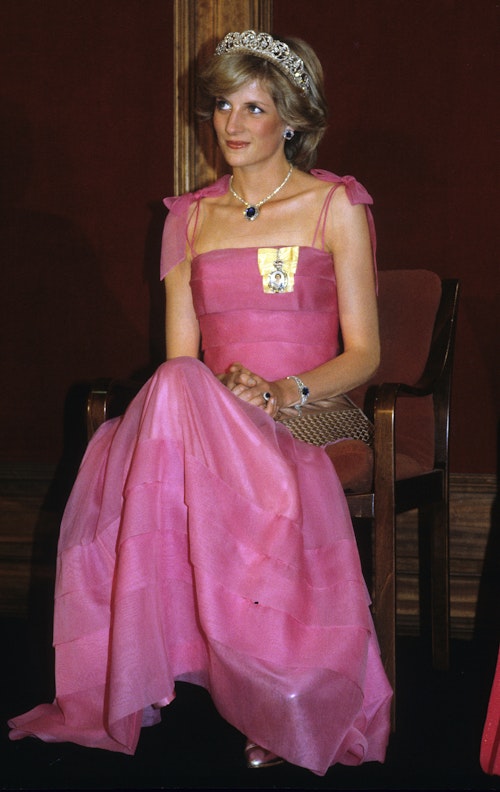 16 of 47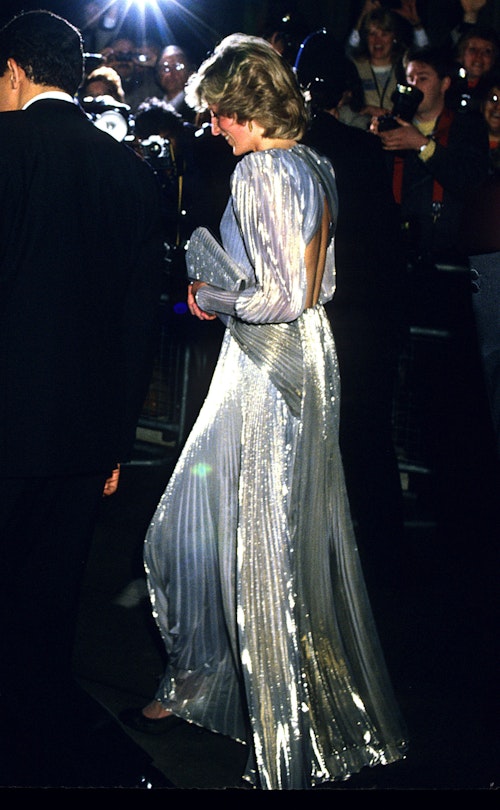 17 of 47
Sage in the front, bold in the back, in her liquid silver dress, Diana ensured that all eyes were on her at the A view to kill first in 1985.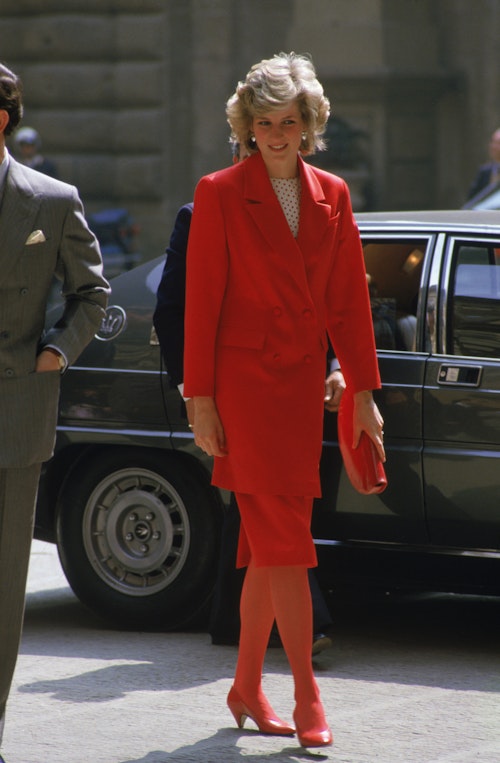 18 of 47
Why blend in when you can stand out? Red from head to toe in 1985.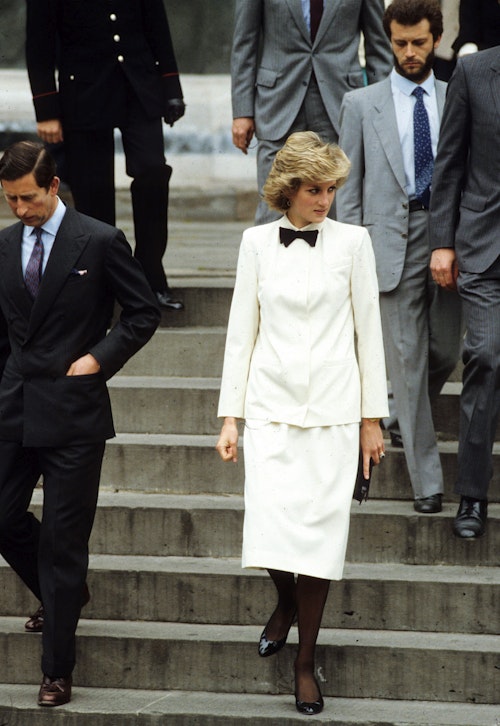 19 of 47
Diana had a thing for bow ties, wearing one here in 1985 with a Jasper Conran skirt suit.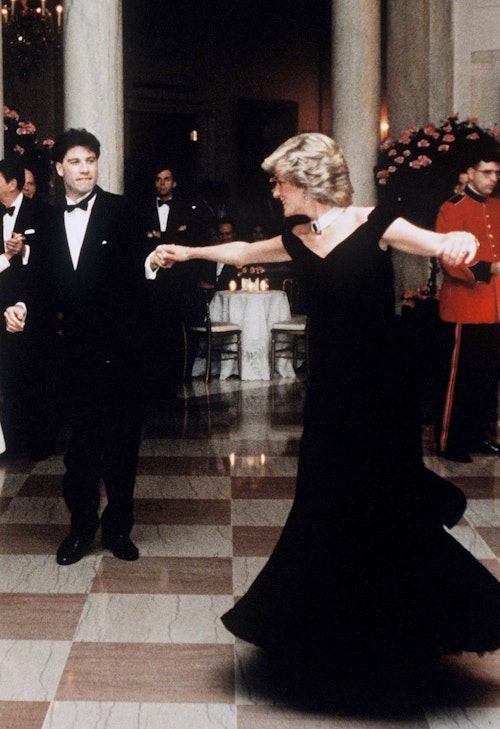 20 of 47
Dancing with John Travolta at the White House in 1985.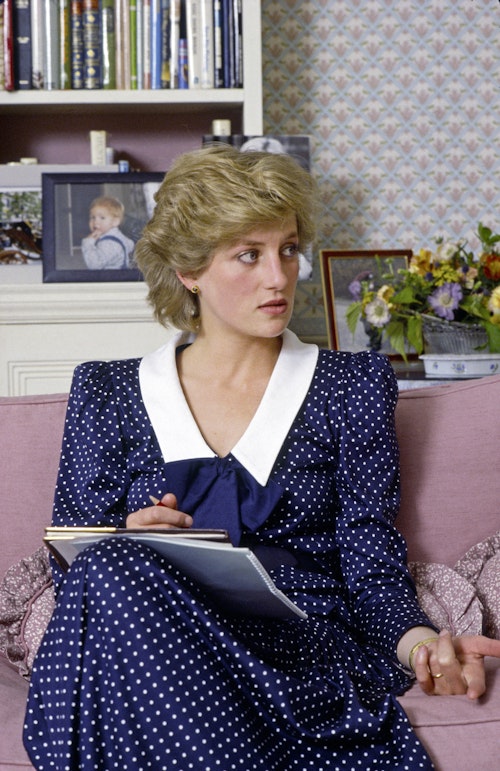 21 of 47
Is it just us, or does it bear a striking resemblance to Kate Middleton's favorite Alessandra Rich dress?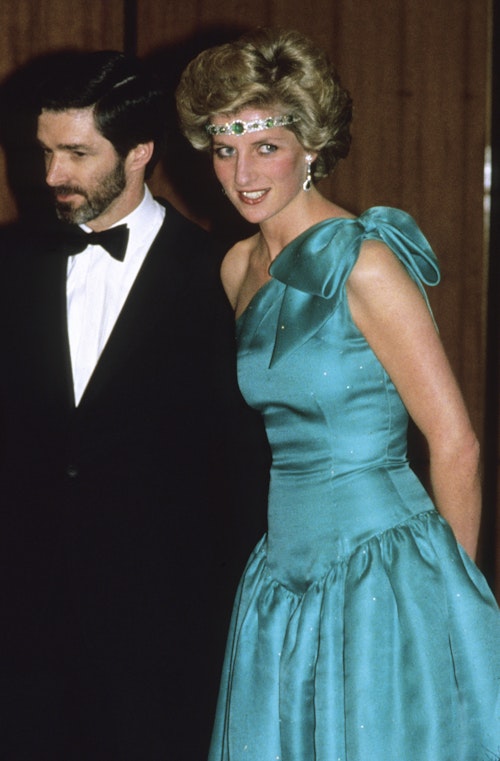 22 of 47
A bohemian version of the tiara in Australia in 1985.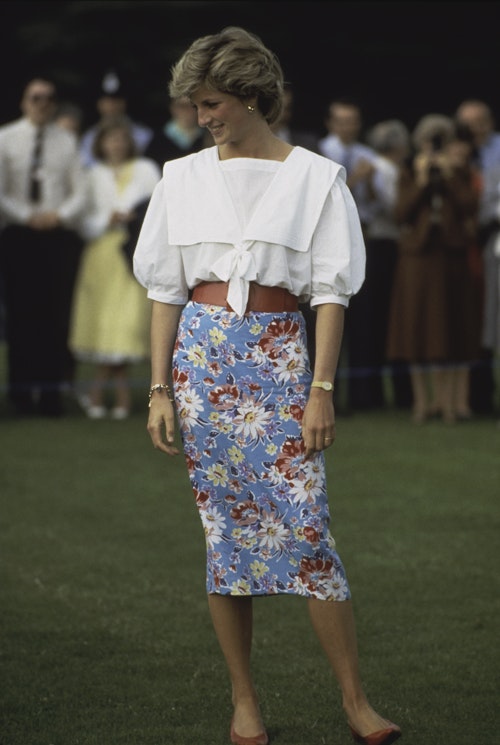 23 of 47
I'm pretty sure we've seen this exact shirt all over Instagram.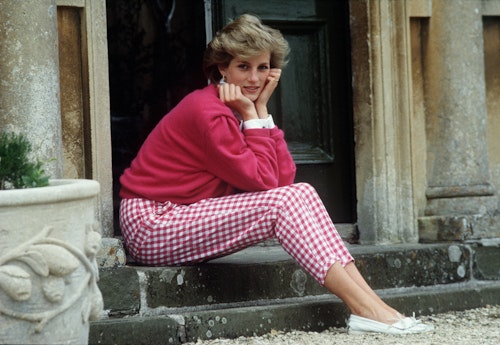 24 of 47
The color and print weren't just for formal appearances, here in pink and white at Highgrove in 1986.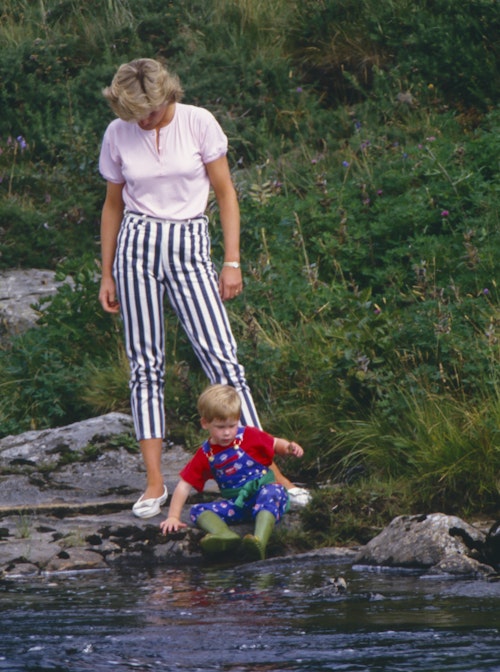 25 of 47
More pants printed in 1987.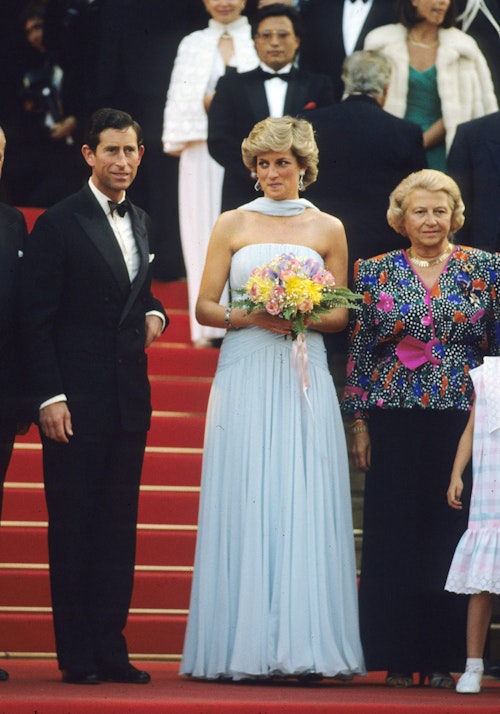 26 of 47
Stealing the limelight from Hollywood glitter on Cannes Red Carp in 1987.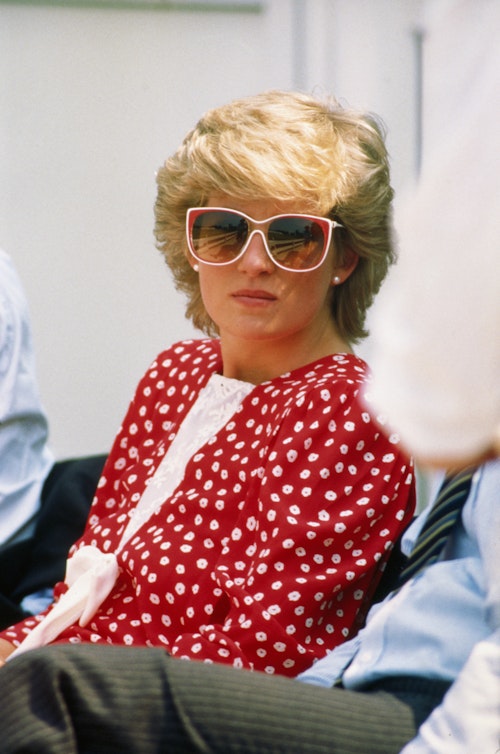 27 of 47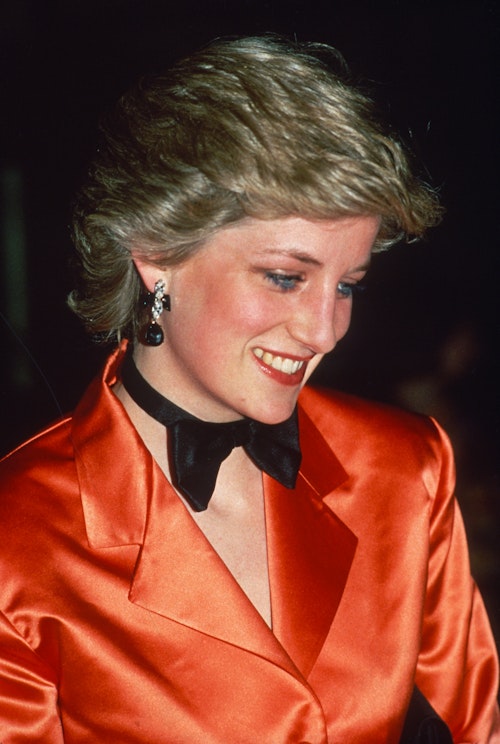 28 of 47
Another bow tie, this time in Lisbon in 1987.

29 of 47
The princess of… punk? Diana wore red leather pants for a night out The Phantom of the Opera in 1987.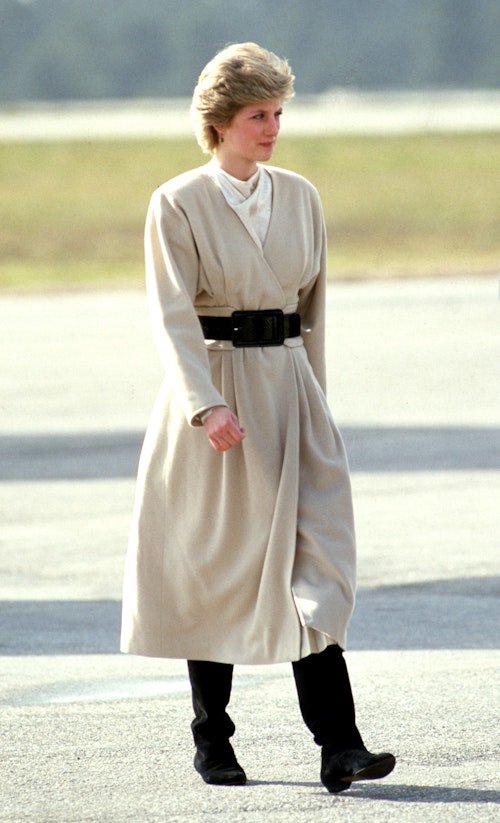 30 of 47
Perfect inspiration for a fall outfit in Portugal in 1987.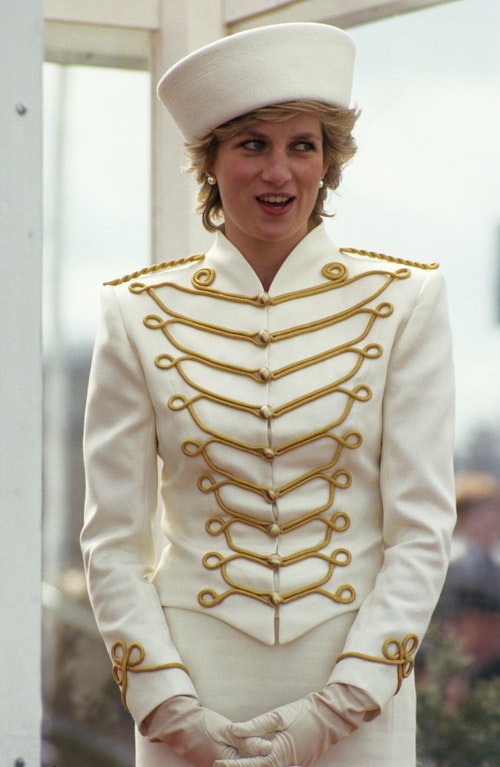 31 of 47
Adopting the military theme by wearing Catherine Walker at Sandringham in 1987.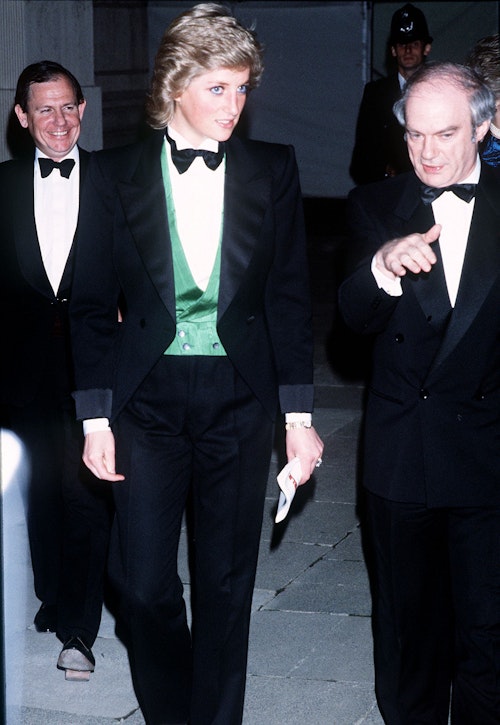 32 of 47
Diana in a tuxedo in 1988. Perfection.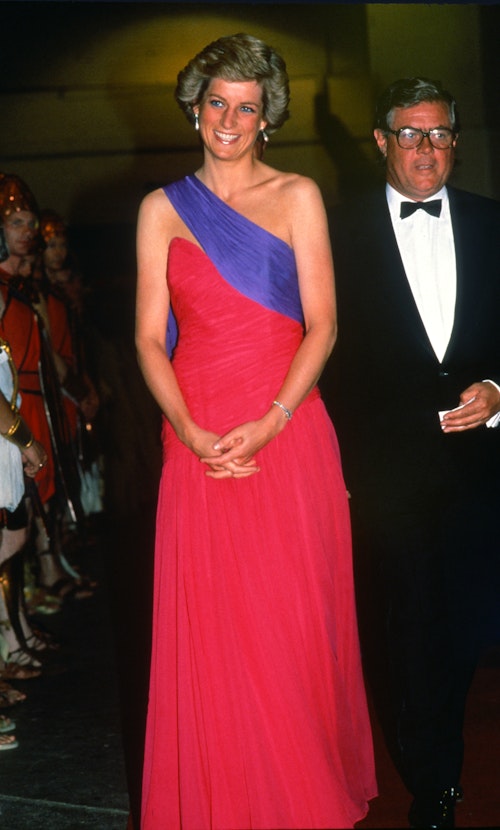 33 of 47
Red + purple = Diana's favorite power couple.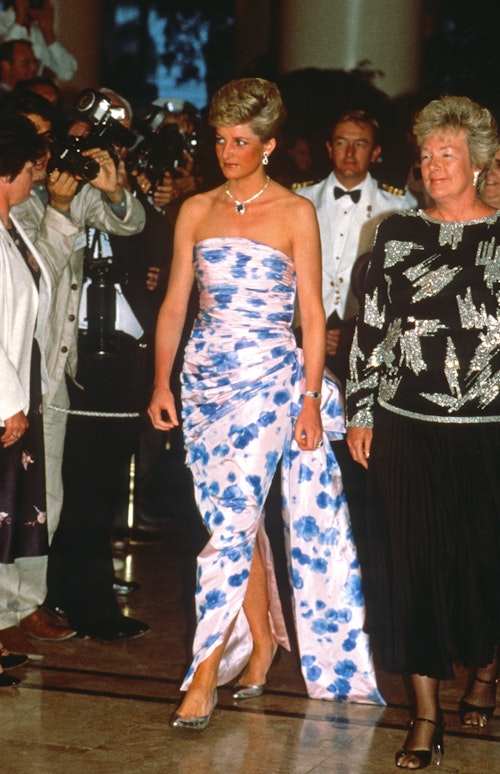 34 of 47
It was another star turn for Diana in Catherine Walker in Australia in 1988.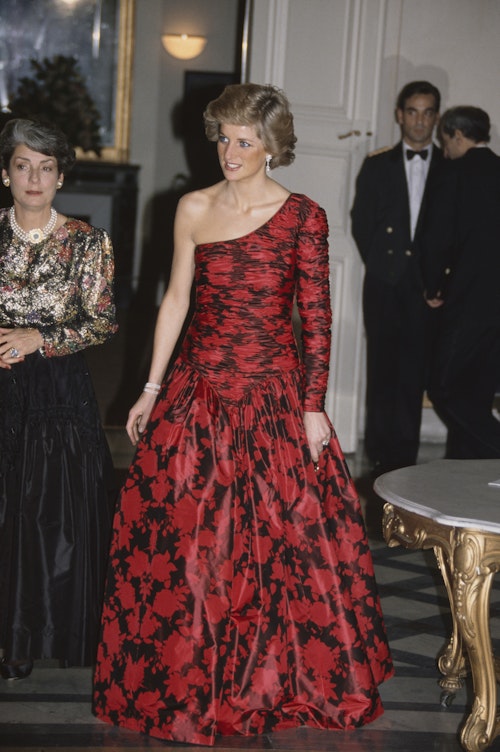 35 of 47
What have you been told about one-shoulder dresses?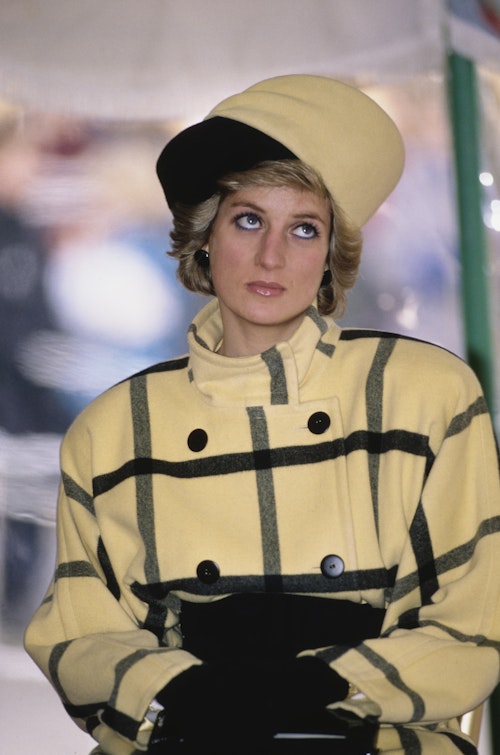 36 of 47
On the Isle of Wight in 1988.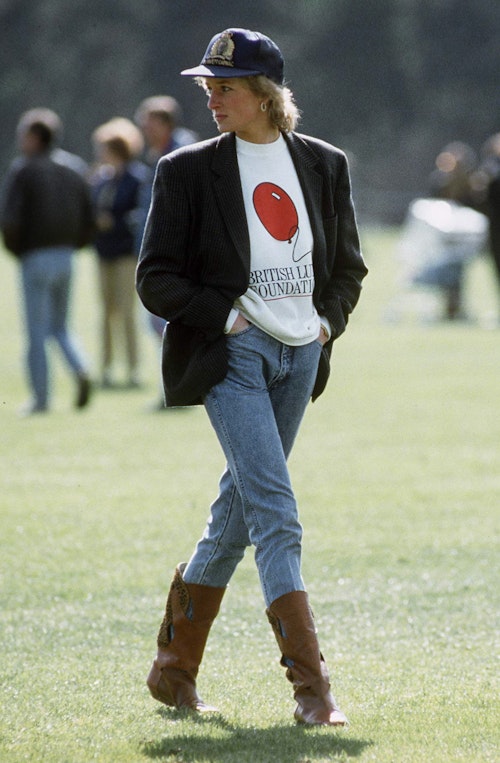 37 of 47
Such a look. Just take a moment to fully enjoy it. Western boots, jeans, a charity sweater, a masculine blazer and a cap: it shouldn't work, but it does.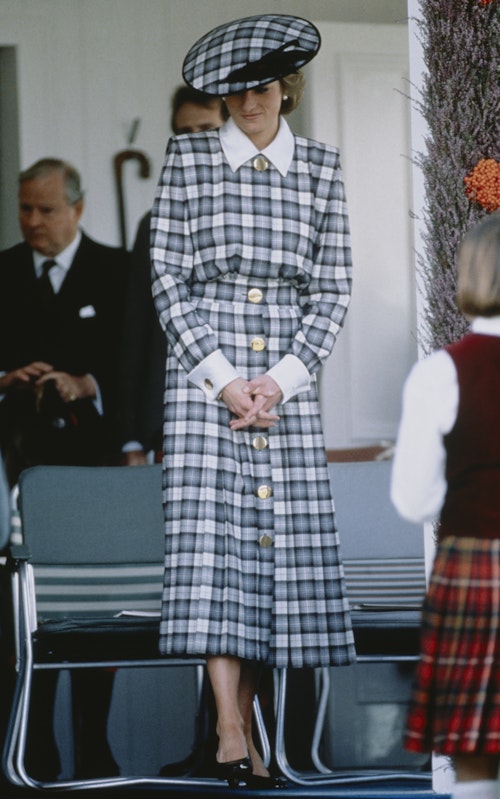 38 of 47
Tartan from head to toe for a visit to the Highland Games in 1989.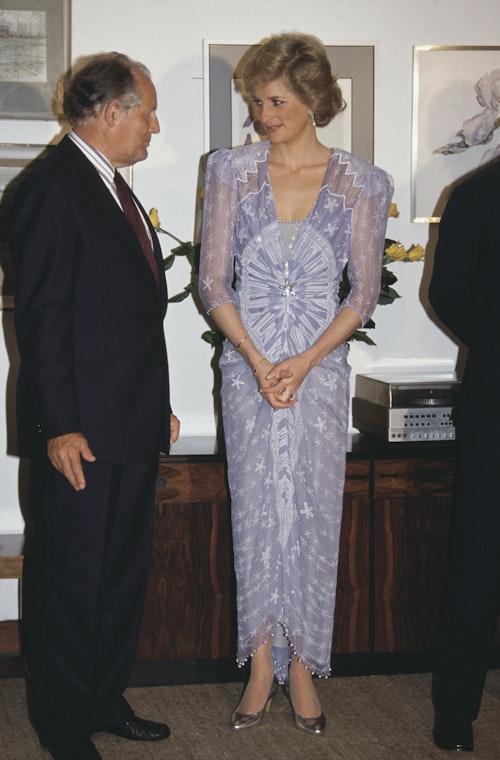 39 of 47
What would we do to get our hands on that Zandra Rhodes dress that Diana wore in 1989 (actually… would not We do?)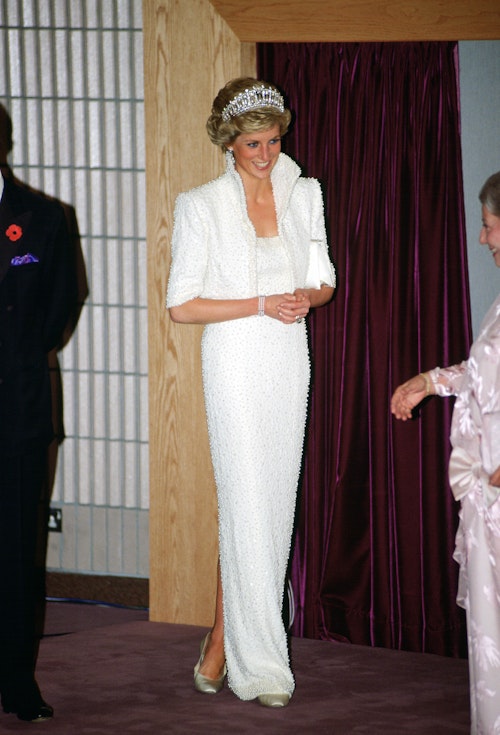 40 of 47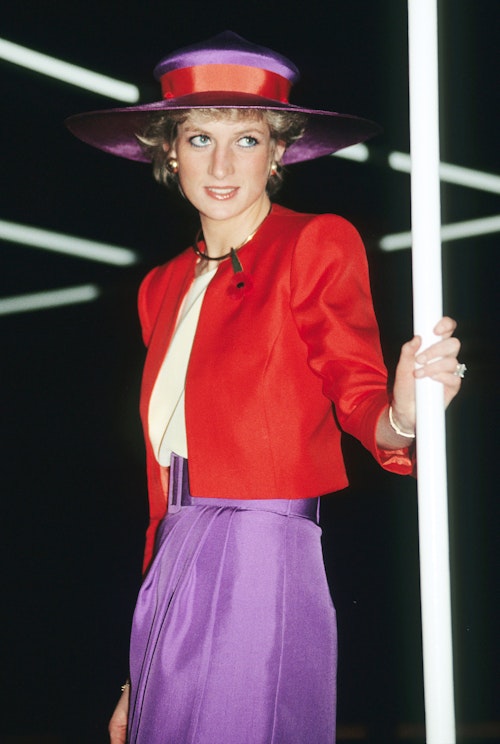 41 of 47
It's still his favorite color combination in 1989…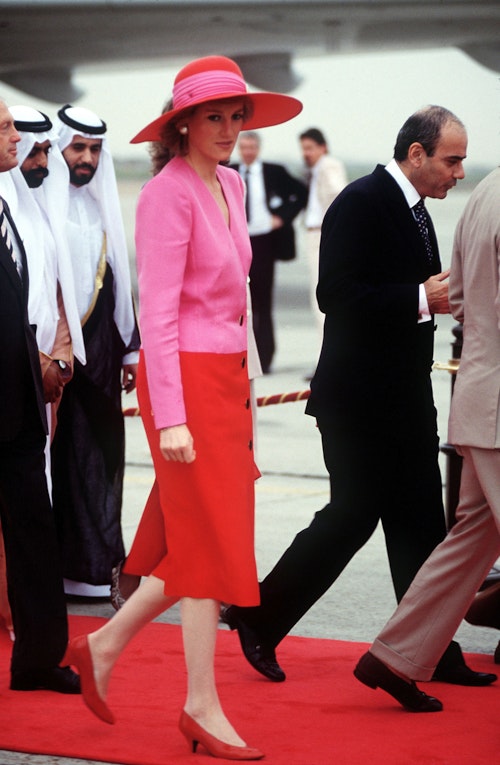 42 of 47
…Although she also had a weakness for red and pink.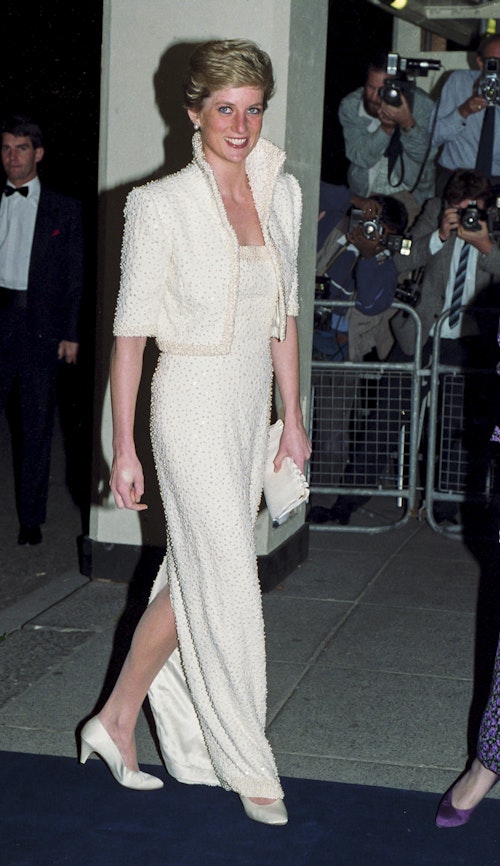 43 of 47
The "Elvis dress" – so called for its high collar and beading – debuted at the British Fashion Awards in 1989.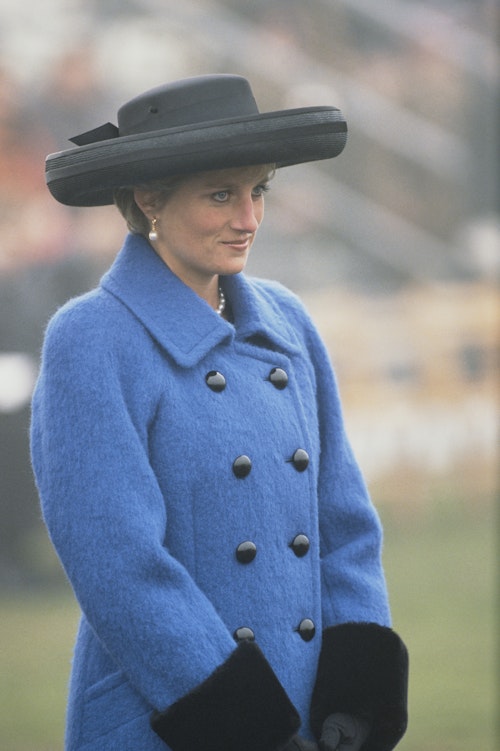 44 of 47
At Sandhurst in December 1990, Diana debuted a statement coat that wouldn't look out of place today.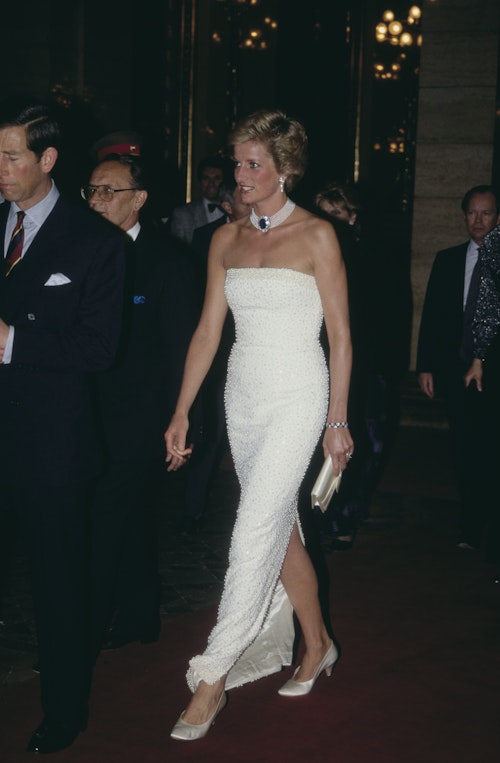 45 of 47
Another event, another white dress. This strapless beaded style was created by Catherine Walker, which Diana wore with her famous sapphire and pearl choker necklace.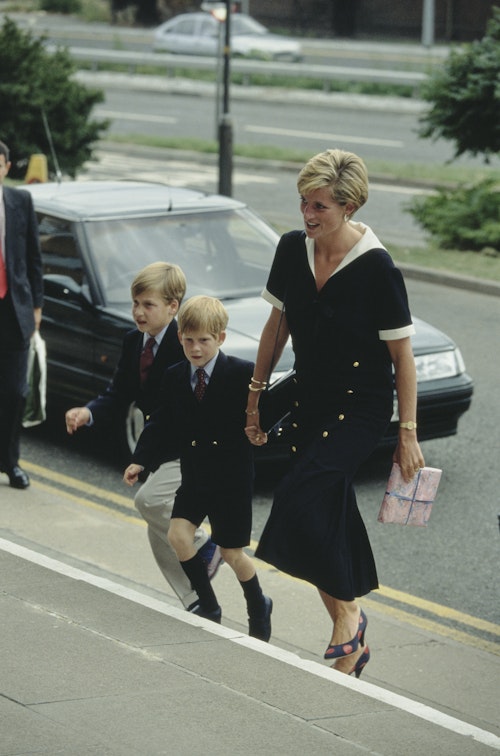 46 of 47
After Prince Charles required arm surgery, Diana took their sons to visit and wore a nautical-inspired dress with printed shoes for the occasion.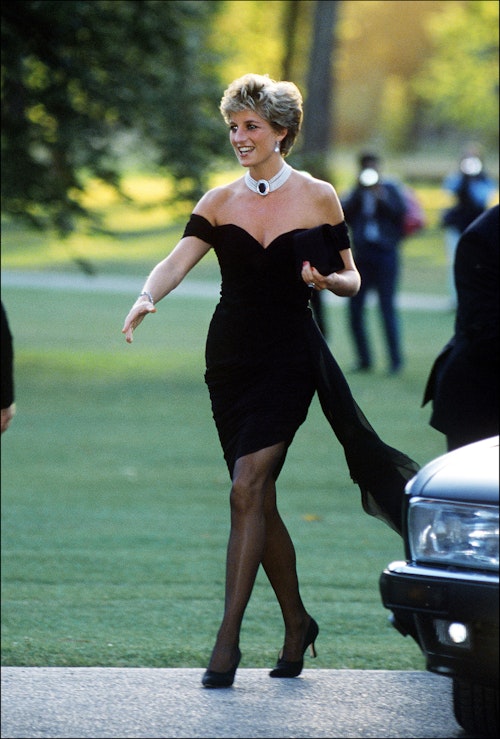 47 of 47
Designed by Christina Stambolian, this black off-the-shoulder dress became known as the "Revenge Dress", so called because the night Diana wore it, a television documentary in which Prince Charles confessed his affair with Camilla, now the Duchess of Cornwall.