JACI WEBB for the gazette

Listen up, listen up: The Montana Renaissance Festival has outgrown ZooMontana and will be moving to the Red Lodge Rodeo Grounds the first weekend in June.
Renn Faire promoter and organizer Ken Haak said he was sad to leave the zoo with its tall cottonwood trees for shade and the support of the Billings community. But parking became a safety issue in 2019 when 8,000 people attended the two-day event. Vendor space also became an issue, and bison habitat took over the jousting arena.
"It's been a great fundraiser for the zoo and we hate to leave," Haak said.
Renn Faire was canceled in 2020 and 2021 due to the COVID pandemic, but in 2019 the festival donated $65,000 to the zoo. Renn Faire has become ZooMontana's second largest annual fundraiser, after the A Wild Affair gala, zoo director Jeff Ewelt said.
"It was not a decision we took lightly," Ewelt said. "The festival has grown as we grow at the zoo. We are a zoo first and that must come first.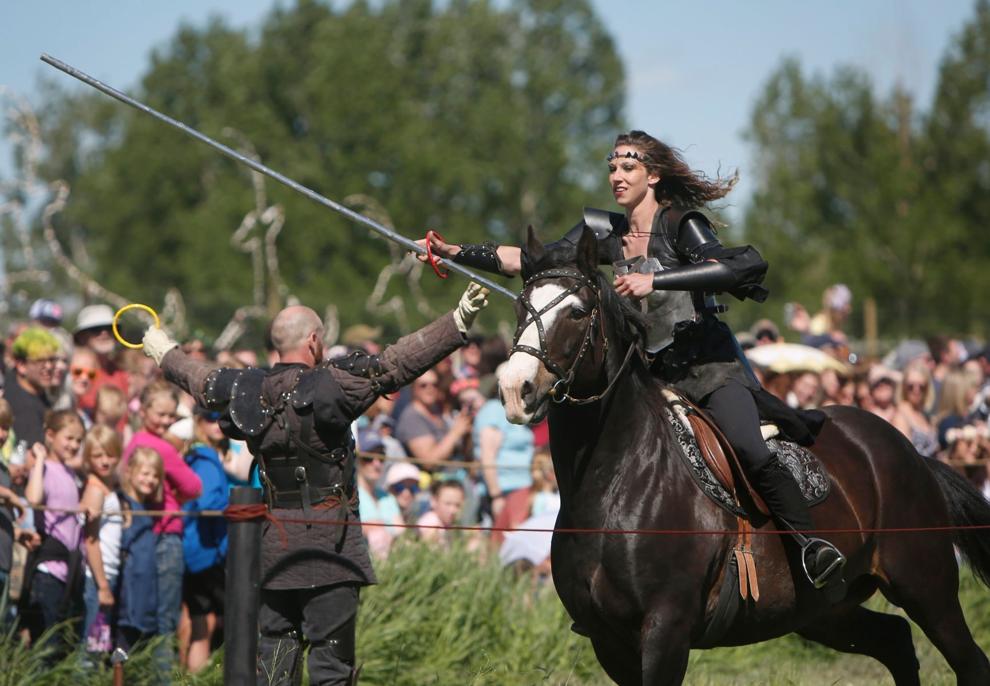 Ewelt said he didn't want to delay the festival or hinder the zoo's growth. This spring, the zoo is working on a $1.1 million renovation of the waterfowl refuge that will also include a viewing area for native fish. As more space is taken up with habitat areas at the zoo, there is less room for the festival. Ewelt said they will make up for lost income through rentals and other fundraisers, including Boo at the Zoo and Zoo Lights.