Zesch runs for two, throws for a third touchdown
After limiting St. Paul Highland Park to just seven points the week before, Kennedy's defense shut out Minneapolis Washburn in a 40-0 victory Sept. 17 in Minneapolis.
Kennedy coach Kedrick Williams, who is now in his third season as head coach, said the players "are starting to understand what we do and how we do it. We have a lot of young guys, but they have good days during the week and when we have several good training days it shows in the games.
Kick-off was an hour earlier than the typical 7pm start time, but that didn't seem to bother the Eagles (2-1) as quarterback Zach Zesch registered four touchdowns.
Zesch, a senior captain, found Rayzjon Walker on a 15-yard touchdown pass for the opener before adding rushing scores of 31, 11 and 1 yard. Running back Saide Alassani scored twice on 10- and 11-yard carries and ran 18 times for 107 yards to return to a prime position on offense.
"We wanted Saide to be the main running back this week," said Williams, highlighting the effort from linemen to open up running options for him. "Jeff Keller is a hell of a leader for us and as a left tackle took care of us tonight, as did second student Zach Vanvlack who came up center for us."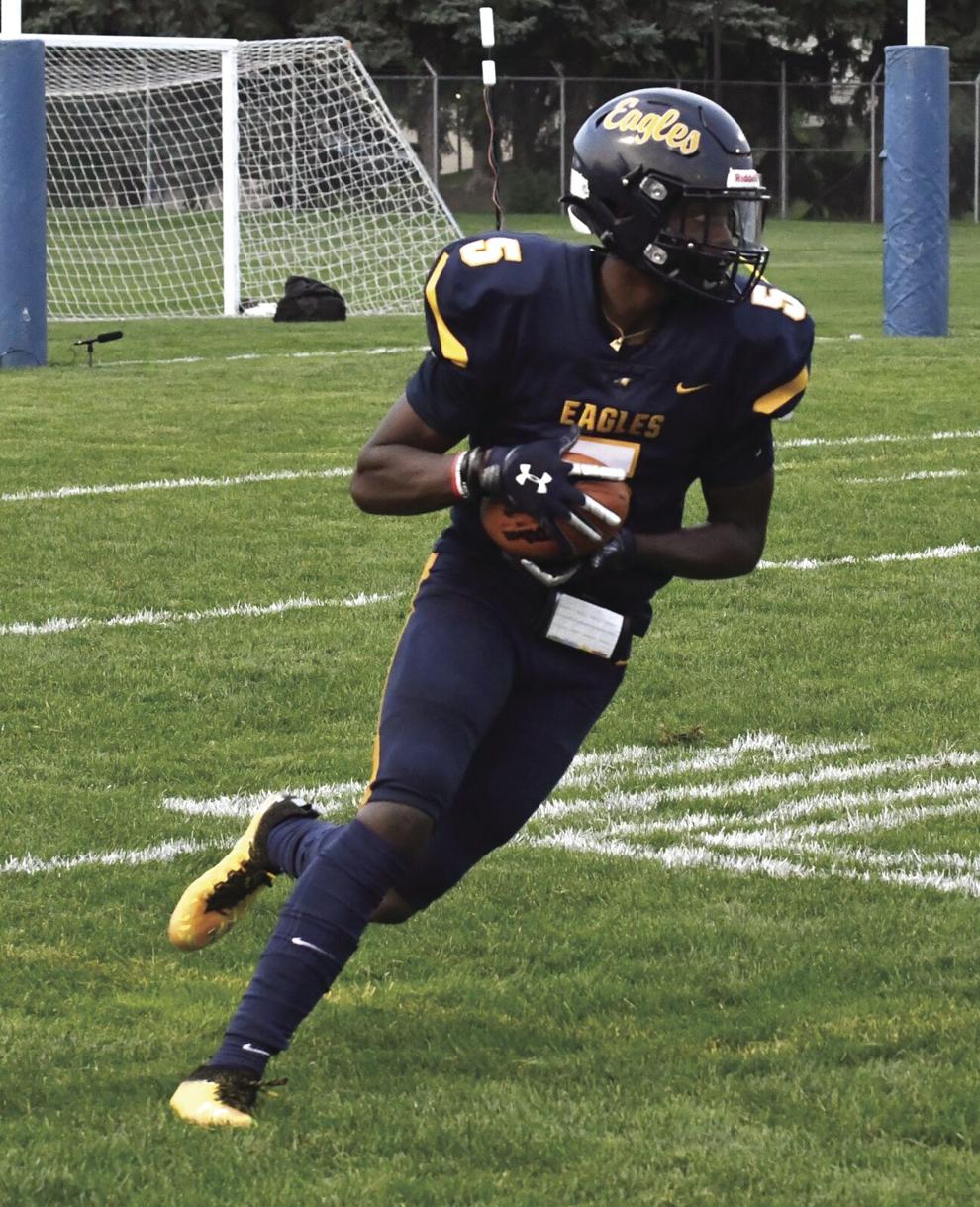 Zesch threw for 77 yards and ran for 36 yards with three touchdowns.
Williams credited new offensive coordinator Nick Larson with developing a good game plan to mix up the games in order to prevent the Millers' defense from anticipating what was to come.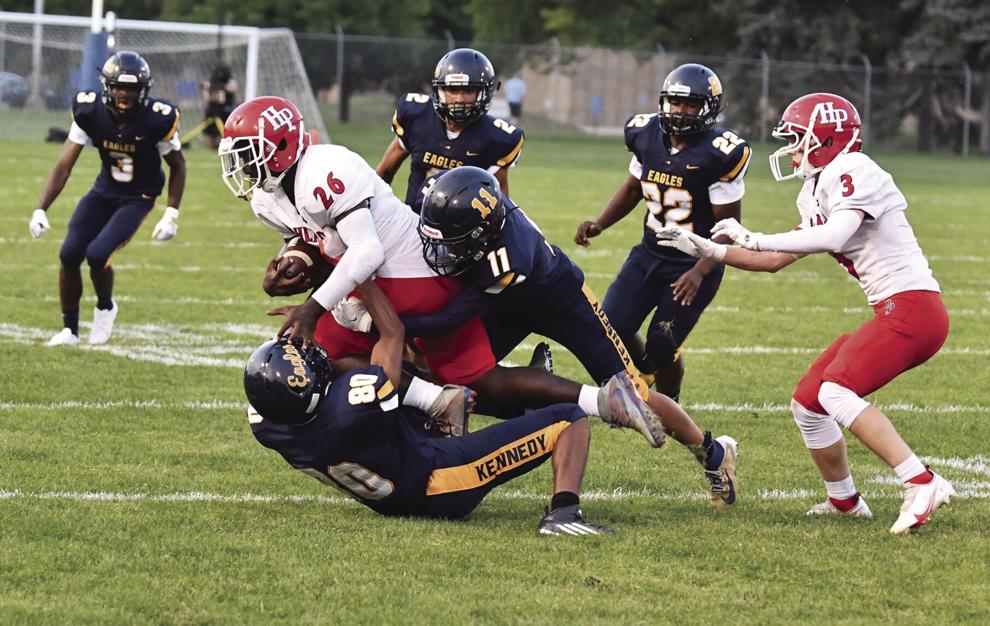 "The defense has been focused on aggressive play and access to the ball," Williams said of the unit's success after the first shutout as head coach for the Eagles. It was the first shutout since at least 2011. It highlighted the play of linemen Chris Martin and Le'Anthony Wright-Ponder, as well as defensive back Marques Monroe and linebacker Corey Bartholomew. Monroe led the team with nine tackles and one interception, Martin had three tackles and a sack, and Bartholomew had five tackles. Wright-Ponder finished with four tackles. Luke Dosan also returned to action after recovering from an ankle injury.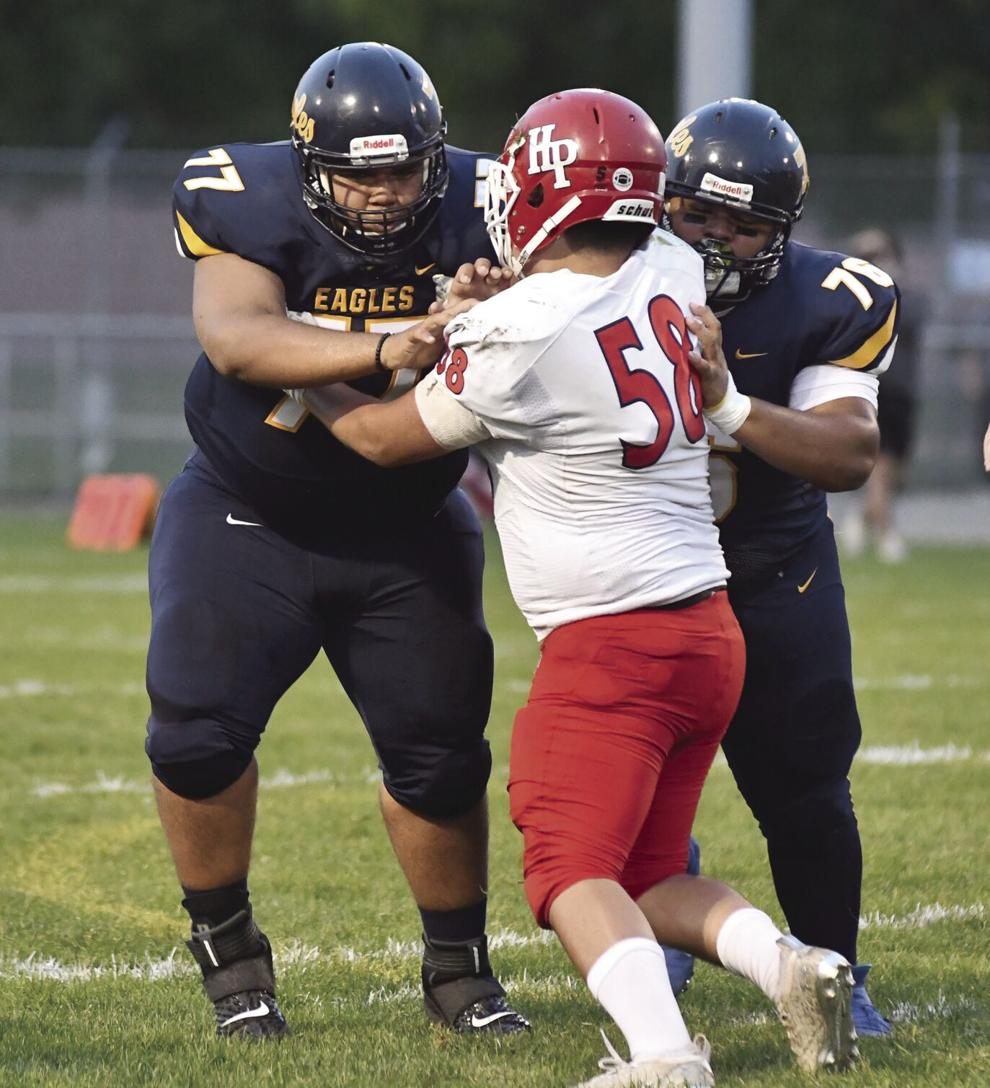 Williams appreciated the defensive game plan coordinator Jay Robinson came up with for mixing up the cover patterns for the offense to keep guessing.
Next up is a meeting with rival Richfield at Bloomington Stadium with a noon kickoff on Saturday, September 25.
Follow Jason Olson on Twitter at @ Jason0lson.
Copyright © 2020 at Sun Newspapers / APG Media of East Central Minnesota. Digital distribution of this content without prior written consent is a violation of Federal law and may be subject to legal action.